You can

Trust 

Marvin Huffaker with your

Critical GroupWise

Systems.
Marvin Huffaker is one the most experienced Micro Focus GroupWise experts in the world, providing independent consulting services to business customers globally. When it comes to GroupWise, there aren't many people that have made a career supporting it almost exclusively. Marvin has been working with GroupWise for nearly 25 years, has been through extensive training, has lectured about GroupWise migration strategies, and has been heavily involved with the GroupWise Beta Team for many of the recent GroupWise releases. When you work with Marvin Huffaker, you're working with one of the best in the industry!
Marvin works with all types of businesses:  Government Agencies, Municipalities, Schools, Law Firms, Real Estate, Insurance Agencies, Manufacturing Companies, Banks and Credit Unions, and More!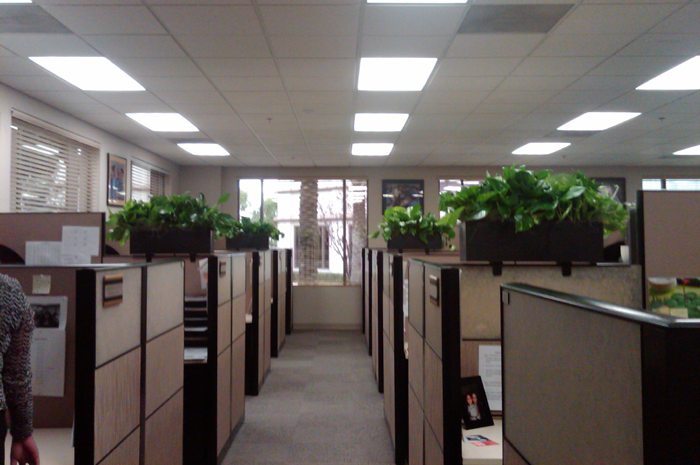 GroupWise services and support for any office environment
Full Service GroupWise Consulting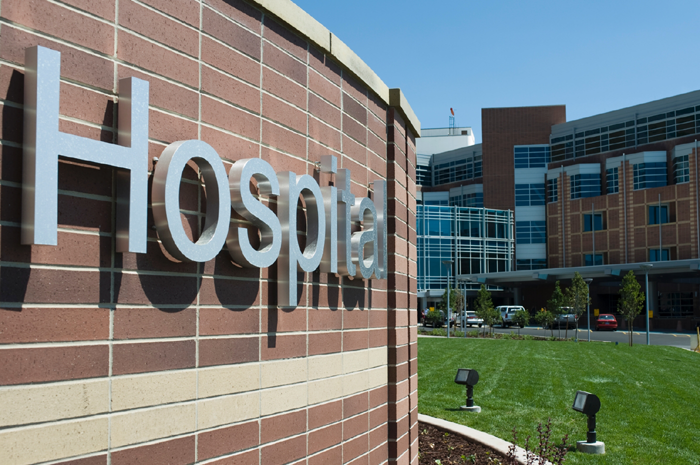 Helping achieve critical up-time, reliability, and performance.
Full Service GroupWise Consulting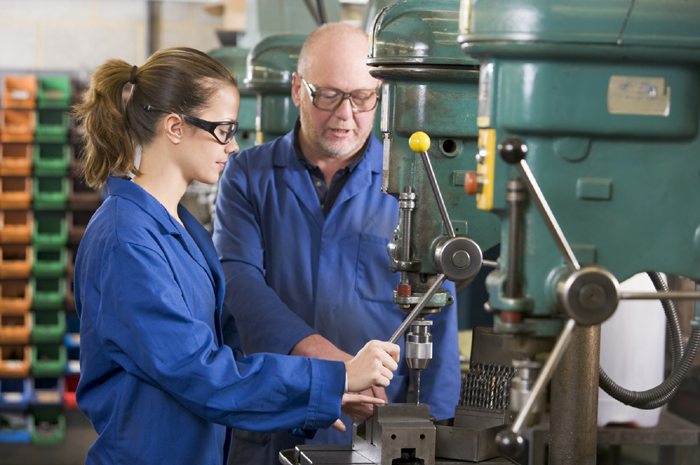 Helping manufacturing firms stay on top of customer orders
Full Service GroupWise Consulting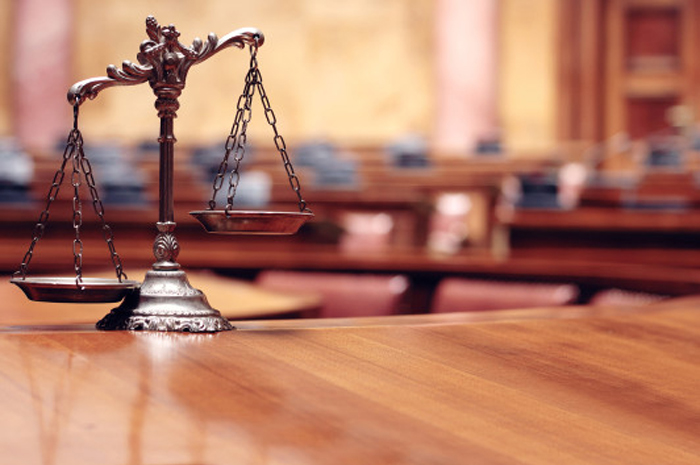 Ensuring Law Firms don't lose critical case documents
Full Service GroupWise Consulting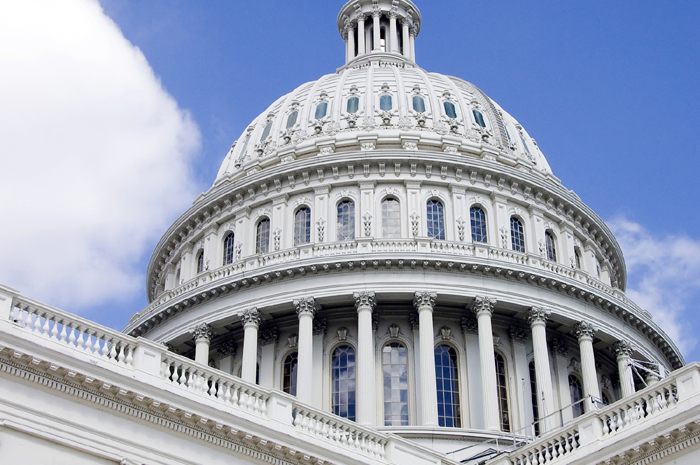 Ensuring reliable and efficient email between agencies
Full Service GroupWise Consulting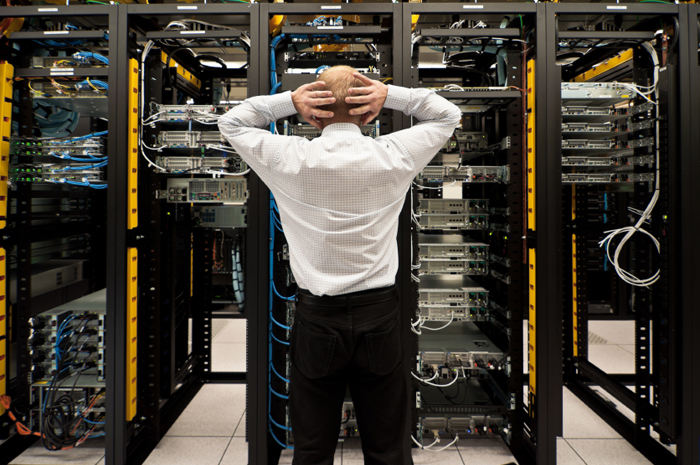 Marvin supports Hosted Data Centers or On-Premise Systems
Full Service GroupWise Consulting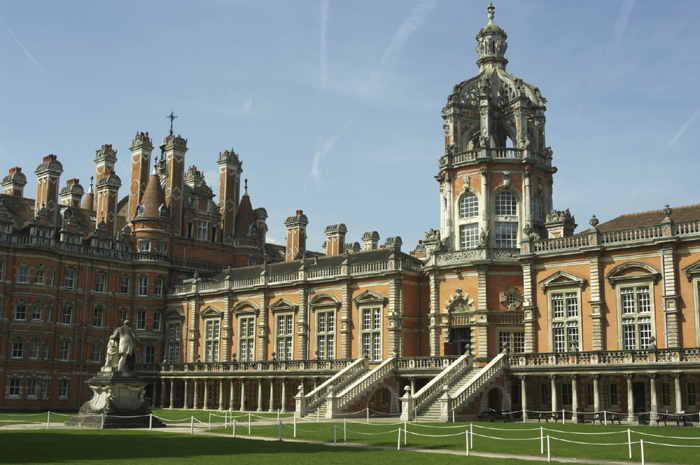 Supports email between students, faculty, and parents
Full Service GroupWise Consulting
Full Service GroupWise Consulting
Marvin Huffaker provides a full range of GroupWise consulting services to customers around the world.
Now Providing GroupWise 18.5 Services and Support
Marvin is experienced and ready to help with your GroupWise 18.5 upgrade. Here are some projects Marvin can help you with:
In-Place GroupWise 18.x Upgrades

Migrate and upgrade GroupWise 18.x to a new SLES 15 server

Upgrade the GroupWise server to SLES15 or OES 2023

Upgrade and migrate Messenger 2.x/3.x to GroupWise 18.x Messenger

Upgrade to GroupWise 18.x Mobility Services or migrate Mobility Services to SLES 15
GroupWise MFA (Multi-Factor Authentication)

Migrate GroupWise from Linux to Windows (or vice versa)

Physical to Virtual GroupWise Migrations on VMware or Hyper-V

Upgrade Windows or Migrate GroupWise to new Windows 2016 or Windows 2019 Server

GroupWise 18.x services, support, troubleshooting, optimization, security, and best practice standardization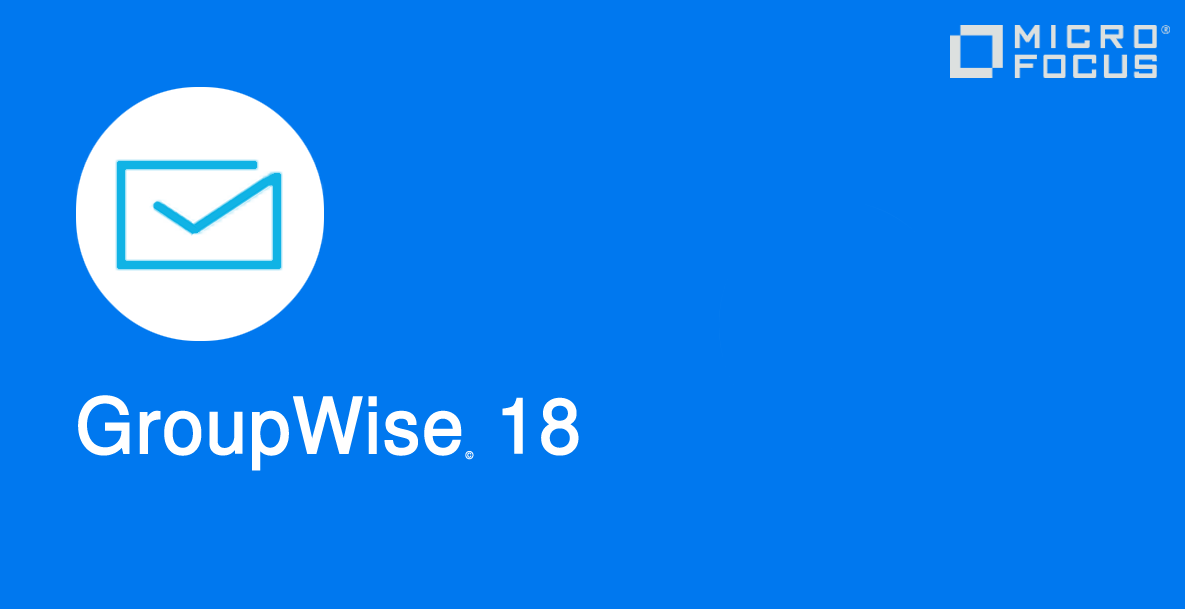 GroupWise 18.5 is a high performance, state of the art Email Platform supporting the latest SUSE Linux, Novell OES, and Microsoft Windows Server Platforms.

Marvin Huffaker is one of the most qualified GroupWise consultants in the world, supporting GroupWise for customers every single day.
Micro Focus GroupWise is an enterprise-level collaboration software used for corporate email, calendaring, personal information management, instant messaging, and mobile messaging. GroupWise 18.5 is the latest version, released on May 23, 2023, and continues to innovate and add new functions and usability features while keeping its reputation as one of the most secure, stable, and high-performance email platforms for corporate use.
Standalone or Full Directory Integration. GroupWise users and other objects can be managed independently or integrated with Microsoft Active Directory or Micro Focus eDirectory.

Web Based Administration. Simple web based administration with no dependency on any other management tools.

Stability. GroupWise is a stable, high performance email and collaboration system.

Scalable. Scalable to thousands of users with low administration and support overhead

Security. Reputation for being one of the most secure and reliable systems on the market.

Cross-Platform. Cross-platform architecture, giving you the choice of running GroupWise on a Linux or Windows back-end. Fully supports OES 2018, OES 2023, SLES 12, SLES 15, Windows Server 2016, Windows Server 2016, and Windows Server 2022.
Licensing. GroupWise has a Low cost of ownership and a simple licensing model

Multiple Clients. Features a rich Web based interface and a full Windows based client to fit your environment and needs.

Smart Phones. Full integration and support for iPhones, Android, tablets, and other mobile devices.

Multiple Calendars. Utilize Multiple Calendars for total control and customization.

Productivity. Better user productivity with shared calendaring, shared folders, advanced contact management, and distribution lists.

Instant Messaging. Provides integrated management of GroupWise Messenger for quick communication with peers.
Featured Offerings
GroupWise Annual Support Package
Prepaid Block Hours (Retainer)
An all inclusive GroupWise service offering that gives you unprecedented service and support for a fixed annual free. Plus, no overages and no surprise billing.  Check out the brochure for full details of this offering.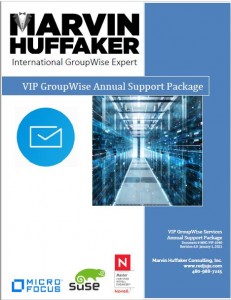 50 Hours Prepaid VIP Support. Hours are available for any service including installations, upgrades, migrations, emergency support, and other services. Includes 24x7x365 critical outage support.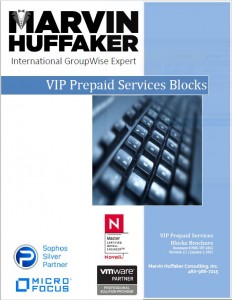 Small Business Pricing: $5,600 annually (Single post office system with up to 50 users)
Larger & Custom Pricing: For larger organizations with multiple PO's and more than 50 users, packages start at $8,400 annually. Contact Marvin Huffaker for a customized quote tailored to your business and needs.
Story Time with Mittens
Mittens Whiskerfuzz is a beloved cat who works as a Computer Technician at the Bigger Cheese Mouse Trap Company. He loves his job and enjoys learning new things about technology, especially when it comes to the GroupWise email system the company uses. Mittens is known for his love of coffee, funny memes, and playing pranks on his friends and colleagues. He is a loyal and hardworking team player who always goes the extra mile to make sure everything is running smoothly. When he's not at work, Mittens enjoys curling up with a good book or taking long naps in the sun. Follow the Adventures of Mittens as he navigates the workforce and uses GroupWise to solve his day-to-day challenges.
A Different Approach to Service!
A Personal Touch
Marvin works personally with each and every customer, and believes strong relationships are the key to successful business engagements. He works with both large corporations and small office environments. His customers are mostly private sector companies in the financial, legal, insurance, and manufacturing industries, throughout the United States, Canada, Europe, and scattered around the world. Marvin has many loyal customers, some of which have been customers for over 15 years.
Personal Committment
I take great pride in ensuring the quality and performance of all projects and services provided. It's my personal commitment that your project will be completed with only the highest level of skill and professionalism. If you'd like to spend a little time discussing your specific projects, strategies, or needs, pick up the phone and give me a call, or just fill out the form on the Hire Marvin page. -- Marvin
Expertise You Can Trust
When it comes to GroupWise, there aren't many people that have made a career supporting it almost exclusively. Marvin has been working with GroupWise for over 15 years, has been through extensive training, has lectured about GroupWise migration strategies, and has been heavily involved with the GroupWise Beta Team for many of the recent GroupWise releases. When you work with Marvin Huffaker, you're working with one of the best in the industry!
High Level Perspective
Marvin's core expertise is with MicroFocus GroupWise. He has worked with so many different GroupWise systems, there's not much you could do to surprise him. He has an intimate understanding of the architecture and knows how to setup and configure your system for optimal stability and performance.  He works with it every day to support customers, deliver email, and keep customers communicating with each other and their business contacts.
Above and Beyond
Over the years, Marvin has been called upon to resolve catastrophic system failures, accidental deletions, data corruption, and other network disasters. He has used that experience to help shape customer environments into highly-optimized, reliable systems that provide a proactive buffer between their mission critical business and devastating downtime. He does this using best practices from the industry and those he has developed on his own.
It's Going to Be Okay
Are you feeling anxiety about replacing dated equipment? Frustrated with growing storage and new hardware costs? Have you been lucky enough to avoid a catastrophic failure? Marvin can help. He will listen to your needs and then provide practical solutions to make your network secure and perform the way it should. He will help you develop a disaster recovery plan before anything happens, saving you money and downtime.
Marvin Huffaker is a respected GroupWise expert with over 20 years of relevant industry experience with advanced level networking, email, and security implementations. His expertise and focus over his career have been with Novell Solutions including NetWare, GroupWise, Open Enterprise Server and SUSE Linux Enterprise Server. He holds numerous Novell certifications including CNE, Master CNE, and Certified Linux Engineer. Marvin Huffaker is also a Certified Sophos Architect and expert with Sophos security solutions. Marvin is proficient with VMWare virtualization, and he has helped architecture virtual solutions for numerous customers. He generally gets along well with others but prefers to work independently.
A respected and leading Novell GroupWise industry expert.

Expert at Novell GroupWise and Open Enterprise Server.

Novell CNE and Master CNE for 20+ years.

Experienced VMware vSphere (ESXi) professional.

Sophos Certified Architect and expert with Sophos UTM and XG Firewall.

Knows how to take ownership of an issue and deals with it so you don't have to.
VALUES
ETHICS
INTEGRITY
TRUST
When you work with Marvin Huffaker, you are working with an experienced professional with strong business integrity and ethics. Marvin is a real person that will listen to you, do everything he can to understand your needs and situation, then offer real advice and solutions to actually help with your business needs. When you work with Marvin Huffaker, you work directly with Marvin. You don't get outsourced or forgotten in a file on someones desk. Marvin always puts people first and responds in a prompt, professional, and courteous manner. By choice, Marvin only works with a limited number of companies to ensure a high quality customer experience.

Personal Life
As much as possible, I build long term relationships with my customers and get to know them on a personal level. I'm including some personal notes about myself to provide a little background on my life, interests, and perspective.
I grew up in the small farm town of Menan, Idaho. As a kid I worked on farms, milked cows, irrigated fields, harvested potatoes and performed a variety of other farm chores. I got married in 1994 to Amy Izatt from Ririe, Idaho, and we soon had two kids, Austin and Jasmine. I earned my Novell CNE certification as well as a degree in Network Technology from a local college that had a Novell Certification program integrated into their curriculum. My early IT career took me around various parts of Idaho and then eventually to Grand Rapids, Michigan where I was mostly involved in large Novell server projects for some local banks and hospitals. However, after Y2K, the Michigan economy tanked, and the company I worked for shut down. I then took a position in Phoenix in 2001 as the National Novell Administrator for Worldcom Wireless.
We built our first house in Gilbert, Arizona. Just as we were getting settled in, Worldcom was thrown into bankruptcy due to one of the largest accounting scandals in US history (Worldcom Scandal). Out of another job, I started my own consulting practice and found immediate success. I quickly gained a base of loyal customers from all over the United States as well as a few international ones. A couple of my first customers are still with me today. I grew and expanded my business to where I had an office and several employees, and at one time had achieved the prestigious Novell Platinum Partner status.
At the end of 2011, tragedy struck as my wife Amy was diagnosed with Stage 3C Ovarian Cancer at the age of 37. She endured aggressive surgeries and chemotherapy for over three years, but passed away in March of 2015 at the age of 41. During this time, my company collapsed financially, as I had shifted my focus from the business to caring for Amy. I was forced to shut down my office, let all of my employees go, and move my operation into my home office.  I operated in survival mode with my business scaled back to the absolute bare minimum. It was one of the most difficult and challenging things I have ever had to go through.
Since the passing of Amy, I have downsized quite a bit, my kids have moved out and started their own lives, and I have refocused my business efforts on what I do best. I continue to operate independently out of Phoenix, Arizona, and now have the flexibility to take on projects that I choose, and I can travel anywhere in the world that my expertise and on-site presence is required. I have a close relationship with my two kids and we find ourselves on lots of adventures together.