Now Providing GroupWise 18.3 Services and Support
Total number of servers Marvin has upgraded to GroupWise 18.x
Total number of Customers Marvin has upgraded to GroupWise 18.x
Approximate number of user mailboxes Marvin has upgraded to GroupWise 18.x
Total casualties during the process
Marvin is experienced and ready to help with your GroupWise 18.3 upgrade. Even though it's only been out for a short time, Marvin has already performed multiple large scale customer production upgrades to GroupWise 18.3. Here are some projects Marvin can help you with:
In-Place GroupWise 18.3 Upgrades

Migrate and upgrade GroupWise 18.x to a new SLES 15 server

Upgrade the GroupWise server to SLES12 or OES 2018

Upgrade and migrate Messenger 2.x/3.x to GroupWise 18.x Messenger

Upgrade to GroupWise 18.1 Mobility Services or migrate Mobility Services to SLES 15
Migrate GroupWise from Linux to Windows (or vice versa)

Physical to Virtual GroupWise Migrations on VMware or Hyper-V

Upgrade Windows or Migrate GroupWise to new Windows 2012 R2 or Windows 2016 Server

GroupWise 18.x services, support, troubleshooting, optimization, security, and best practice standardization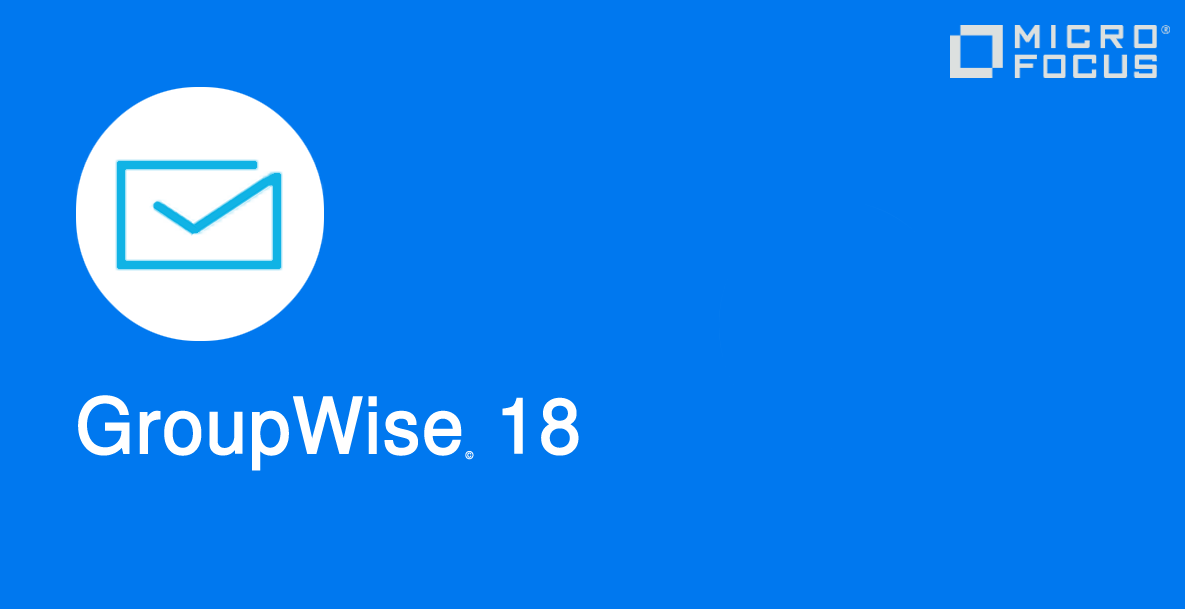 GroupWise 18.3 is a high performance, state of the art Email Platform supporting the latest SUSE Linux, Novell OES, and Microsoft Windows Server Platforms.

Marvin Huffaker is one of the most qualified GroupWise consultants in the world, supporting GroupWise for customers every single day.
Micro Focus GroupWise is an enterprise level collaboration software used for corporate email, calendaring, personal information management, instant messaging, and mobile messaging. GroupWise 18.3 is the latest version, released in December 2020 and continues to innovate and add new functions and usability features while keeping its reputation as one of the most secure, stable, and high performance email platforms for corporate use. See what's new in GroupWise 18.3 here.
Standalone or Full Directory Integration. GroupWise users and other objects can be managed independently or integrated with Microsoft Active Directory or Micro Focus eDirectory.

Web Based Administration. Simple web based administration with no dependency on any other management tools.

Stability. GroupWise is a stable, high performance email and collaboration system.

Scalable. Scalable to thousands of users with low administration and support overhead

Security. Reputation for being one of the most secure and reliable systems on the market.

Cross Platform. Cross platform architecture, giving you the choice of running GroupWise on a Linux or Windows back-end. Fully supports OES 2015, OES 2018, SLES 12, SLES 15, Windows Server 2012 R2, and Windows Server 2016.