Now Providing GroupWise 18 Services and Support
GroupWise 18 is now available, and Marvin is fully prepared and ready to help with your upgrade or migration project.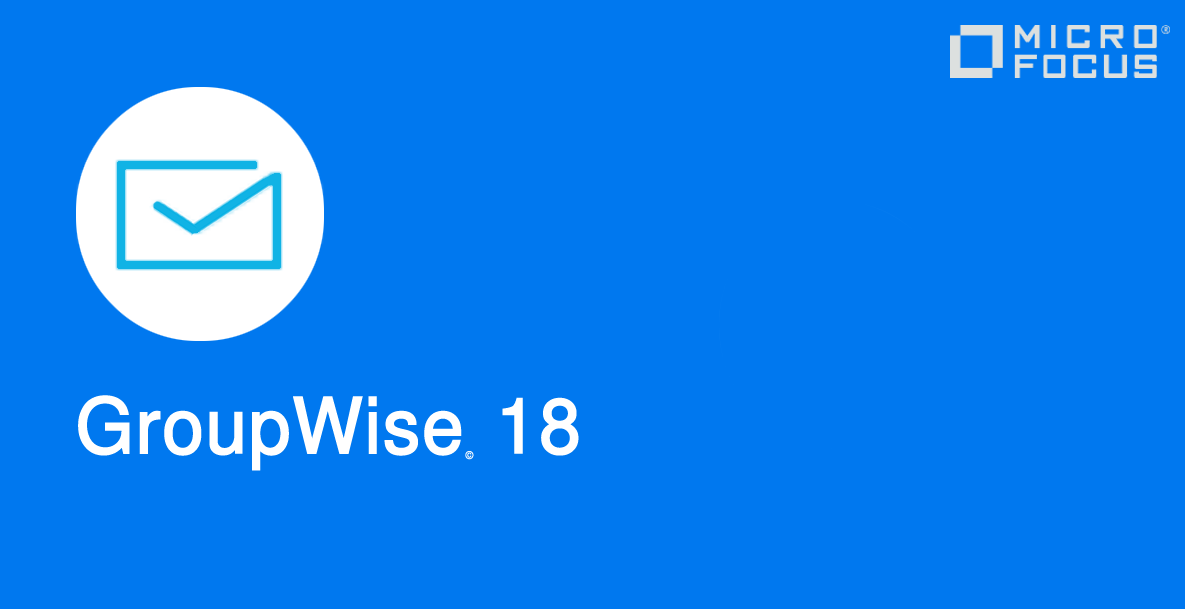 GroupWise is an enterprise level collaboration software used for corporate email, calendaring, personal information management, instant messaging, and mobile messaging. GroupWise 18 is the latest version, released in December 2017, and continues to innovate and add new functions and usability features while keeping its reputation as one of the most secure, stable, and high performance email platforms for corporate use.
Standalone or Full Directory Integration. GroupWise users and other objects can be managed independently or integrated with Microsoft Active Directory or Microfocus eDirectory.

Web Based Administration. Simple web based administration with no dependency on any other management tools.

Stability. GroupWise is a stable, high performance email and collaboration system

Scalable. Scalable to thousands of users with low administration and support overhead

Security. Reputation for being one of the most secure and reliable systems on the market

Cross Platform. Cross platform architecture, giving you the choice of running GroupWise on a Linux or Windows back-end
Licensing. GroupWise has a Low cost of ownership and a simple licensing model

Multiple Clients. Features a rich Web based interface and a full Windows based client to fit your environment and needs

Smart Phones. Full integration and support for iPhones, Android, tablets, and other mobile devices

Multiple Calendars. Utilize Multiple Calendars for total control and customization

Productivity. Better user productivity with shared calendaring, shared folders, advanced contact management, and distribution lists
Trust Marvin Huffaker as your GroupWise Partner
For over 15 years, Marvin's primary expertise and core business focus has been with Microfocus GroupWise. No matter what issues, concerns, or project needs you may be facing, Marvin can help. Whether you need to upgrade, migrate to a new server, recover from a system failure, or add mobile phone support, you can trust Marvin to get the job done right!
Get a FREE GroupWise Assessment Now!
Lets start by taking a look at your current setup. We'll discuss your business needs, find out where you're weak, vulnerable, or could use improvement, and put a plan into place from there. Free assessments are completed remotely, not on-site.
Order online to book your Free, No obligation GroupWise Assessment. Marvin will contact you to confirm the date and time.
Helpful Links about Microfocus GroupWise