Trusted Novell NetWare Support Expertise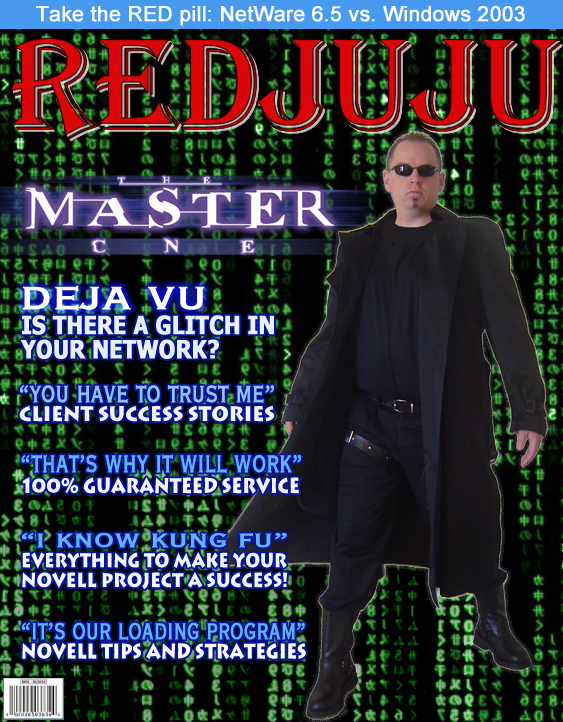 REDJUJU.COM Website Front Page Circa 2004
Marvin Huffaker has supported, installed, migrated, and upgraded Novell NetWare and OES systems around the world for almost 20 years.
Marvin has been Novell certified with NetWare since 1999 for NetWare 3.x, 4.x, 5.x, and 6.x. He holds a CNE for each of these versions as well as the Master CNE certification. For almost 20 Years, Marvin has worked exclusively with Novell solutions in both large enterprise and small business environments. He has extensive hands on experience with Novell NetWare and is one of the few experts still capable and willing to provide support for Legacy NetWare servers. If you are still running Novell NetWare, Marvin Huffaker can help service and support your system.
Marvin can also help you upgrade or migrate your NetWare servers to OES while keeping all of your users, drive mappings, permissions, login scripts and more.