GroupWise: The Secure and Scalable On-Premises Alternative to Cloud-Based Email Systems
In today's world, email has become an essential communication tool for businesses of all sizes. While there are many email service providers available, most of them offer cloud-based solutions. However, for some organizations, an on-premises email system like GroupWise is still the preferred choice.
GroupWise is a collaboration and communication software that provides email, calendaring, and task management tools. Unlike cloud-based solutions like Microsoft 365 and Gmail, GroupWise is installed on the company's own servers and managed in-house by the IT department.
One of the key benefits of an on-premises email system is greater control over data security. With GroupWise, sensitive information is stored in-house, reducing the risk of data breaches or unauthorized access. Companies can also customize their security measures to meet their specific needs, including data backup, encryption, and access controls.
Another advantage of GroupWise is its scalability. As a self-hosted solution, companies can add or remove users and resources as needed, without having to worry about limitations imposed by a third-party service provider. This makes GroupWise an ideal choice for growing businesses that require a flexible email system that can adapt to their changing needs.
GroupWise also offers robust collaboration features, including shared calendars, task management, and document sharing. These features make it easier for teams to work together and stay organized, which can increase productivity and efficiency.
While cloud-based email systems like Microsoft 365 and Gmail have gained in popularity in recent years, on-premises solutions like GroupWise continue to have a loyal following. For many organizations, the added security, scalability, and collaboration features provided by an on-premises email system make it the better choice.
In conclusion, GroupWise is a great alternative email system to consider for organizations that prefer to keep their email system on-premises. With its focus on security, scalability, and collaboration, GroupWise provides a robust set of features that can help businesses improve productivity and efficiency.
GroupWise Resources
Interested in GroupWise and want to learn more? There is a good community of experienced people around the world that work with GroupWise in various capacities. From long-time administrators and IT support staff, to developers, consultants, and more. The GroupWise community has a long-standing history of rallying around the product and providing help to those who need it. If you're a DIY'er and need some pointers, or if you need to find someone that can help you with a full implementation, there are plenty of people out there to help.
A good starting point is at the links below: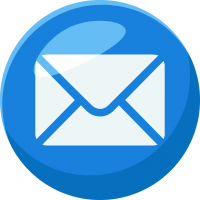 GroupWise Highlights
Reputation in the industry for it's security, reliability, and performance.

GroupWise system runs on SUSE Linux and Microsoft Windows servers.

Full Windows desktop client as well as a rich web interface.

Full integration with most Smartphones.

Comprehensive shared calendars and shared folder capabilities.

Integrates with Active Directory or eDirectory for centralized user management.

Highly scalable to thousands of users and multiple locations.