Project Date: January 2018
Project was for a long time customer of mine in Scottsdale, Arizona. They are a company that processes insurance claims for clients throughout Arizona and the south western United States. I provide all support and maintenance for this company, and I regularly update, maintain, and support these systems. They were currently running GroupWise 2014 R2 on a Microfocus OES 2015 server integrated with eDirectory for LDAP authentication and management.
The goal of the project was to upgrade GroupWise to GroupWise 18, and upgrade GroupWise Mobility Service to GMS 18 (Which also required a new SLES 12 server).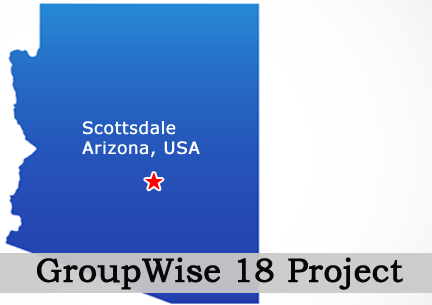 Technical Details
The overall Project goal was to upgrade the GroupWise to version 18, the latest release.
In Place upgrade of GroupWise from GroupWise 2014 R2 to GroupWise 2018 on a Virtual OES 2015 server.
Upgrade a virtual SLES 11 server to SLES 12 and upgrade GroupWise Mobility to GMS 18.