Project Date: January 2018
Project was for a civil engineering firm in Lancaster, California. The company used GroupWise 8 and GroupWise Messenger 2.  Both were running on legacy NetWare 6.0 servers and were slow, the hardware was aging, and the servers were becoming difficult to support and risked hardware failure. The goal of the project was to migrate the servers to a high performance Hyper-V Virtualized system and then upgrade to the latest versions of GroupWise and Messenger. Additionally, the company wanted to implement GroupWise Mobility Service to allow functional email access on their smartphones.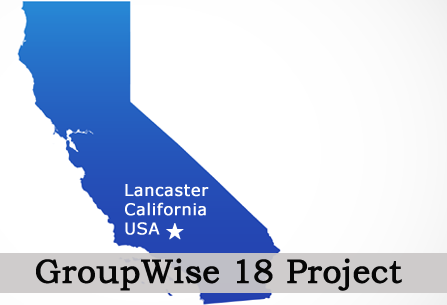 Technical Details
The overall Project goal was to upgrade the legacy system to GroupWise 18 on newer hardware and operating system.
Migrated GroupWise 8 from NetWare 6.0 to Windows Server 2016 and upgraded to GroupWise 18
Migrated and Upgraded GroupWise Messenger to Messenger 18
Implemented GroupWise Mobility Service 18
Virtualized all servers on Microsoft Hyper-V
Decommission eDirectory from environment and integrate GroupWise with Active Directory for management and authentication