Project Date: January 2018
Project was for a luxury resort in Young Harris, Georgia. The company used GroupWise 8 running on two NetWare 6.5 servers. The servers (Dell PowerEdge 2650, circa 2002) were slow, the hardware was aging, and the servers were becoming difficult to support and risked catastrophic hardware failure. The goal of the project was to migrate the servers to a high performance Windows Server 2016 and then upgrade to the latest versions of GroupWise.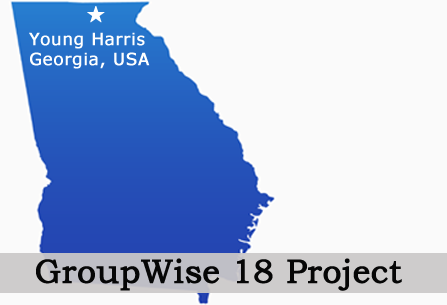 Technical Details
The overall Project goal was to upgrade the legacy system to GroupWise 18 on newer hardware and operating system.
Migrated GroupWise 8 from NetWare 6.5 to Windows Server 2016 and upgraded to GroupWise 18.
Consolidated two (2) servers into one, reducing the complexity of the system for easy management.
Decommissioned NetWare servers and eliminated eDirectory from the environment.
Integrated GroupWise into Active Directory for management and authentication.